Intuition is more important than searching for rules.
« …Gisela's colours are extremely vivid and bright. She uses them in a free and spontaneous manner, in the tradition of German Expressionism (we can think of Nolde or Kirchner) but also in the tradition of open direct speech — which has almost been forgotten today….. »
(Maxim Kantor, russian Painter)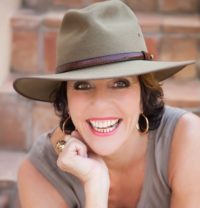 The center of my creative work since 1996 is painting. External and self-taught study for the continuous development of the work. I live and work in Gaimersheim near Ingolstadt and Mallorca / Spain.
Exhibitions and events in Germany, Austria, Italy, Croatia, France, Spain, Morocco, Tunisia, Greece, Armenia, Dubai / UAE, USA, Korea, Singapore e.g.
Museum AALEN / Centro Cultural PÓRTOL MALLORCA / Sparkasse INGOLSTADT / Haegeumgang Museum KOREA / Fundacion López Fuseya PALMA de MALLORCA / Art Experiment Reithalle INGOLSTADT / Galerie Zenitart PALMA de MALLORA / Creative Art Show DUBAI / Gallery Gendarmenmarkt BERLIN / Satura Gallery GENUA, ITALY / Art Fair
TETUÁN, MAROCCO / City Theatre INGOLSTADT / Art Pavillon Old Botanic Garden MUNICH